Come have coffee and chat with Principal Dr. Jennifer Camilleri on the following dates:
September 28th at 9:00 am

October 26th at 9:00 am

November 22nd at 9:00 am

December 22nd at 9:00 am

January 25th at 9:00 am

February 22nd at 9:00 am

March 22nd at 9:00 am

April 26th at 9:00 am

May 22nd at 9:00 am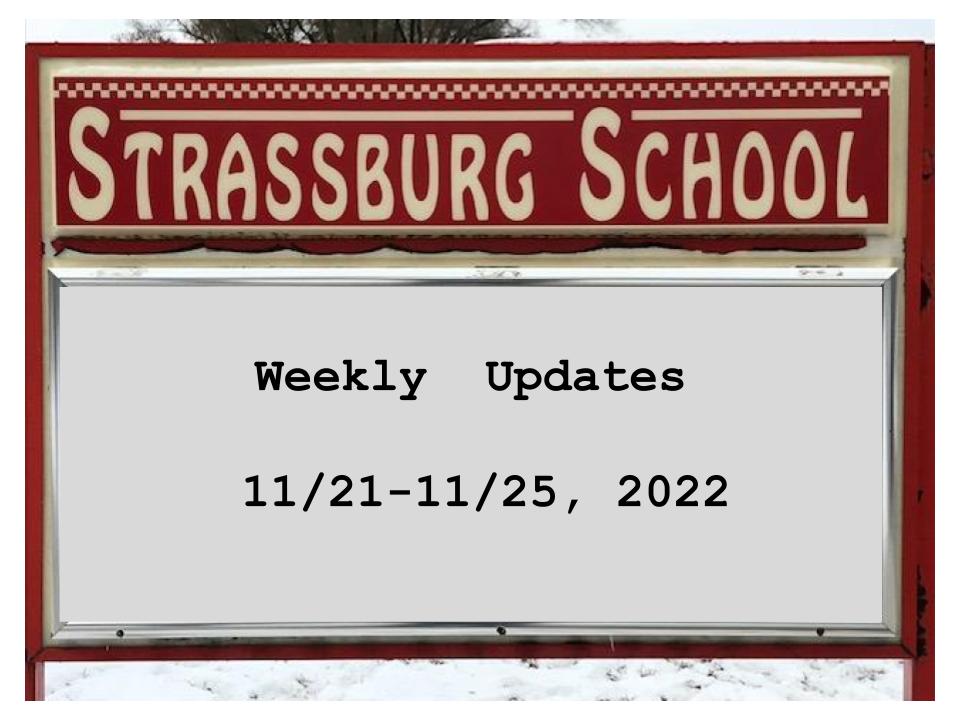 Strassburg Elementary School
Weekly Announcements for: November 21-25, 2022
An ISBE Commendable School
Good Afternoon Strassburg Parents/Guardians:
There will be NO School on Wednesday, November 23 - Friday, November 25 due to the Thanksgiving Holiday. We will return back to school on Monday, November 28.
We will hold after-school activities on Tuesday, November 22.
Two Fliers will be coming home next week!
1. The PTO's Double Good Fundraiser will begin on Tuesday, November 29 and end on December 3. This is the first fundraiser of the year for the CCSD 168 PTO. All profits will go towards events and activities for our school.
2. Our NIU STEAM/CCSD 168 Family Math Night will be held on Thursday, December 8 from 5:00-6:30 pm. This event will be held at Strassburg Elementary School.
I hope everyone has a wonderful Thanksgiving Holiday!
Sincerely,
Dr. Camilleri
Principal