November 27th Students return to their full school day.
November 22-November 24 there is no school. We want to wish everyone in the community a Happy Thanksgiving from the Rickover family to yours.
Red Ribbon Spirit week is from October 23rd thru October 27th.
Rickover Junior High School recently took part in Suicide Prevention Month with a powerful initiative. Students actively engaged in promoting positivity and mental health awareness by sharing uplifting words and messages on sticky notes. These notes were then posted throughout the school building, fostering an environment of encouragement, support, and wellbeing among the student body.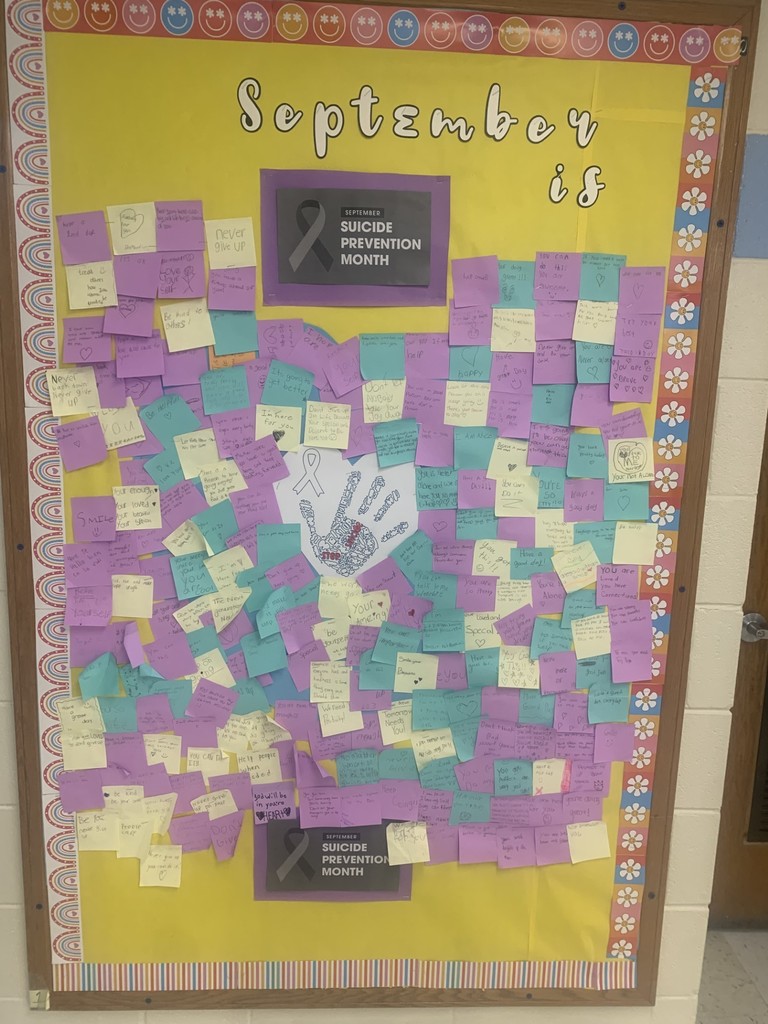 I wanted to extend our heartfelt gratitude to Bloom Township District 206 for inviting Rickover Junior High School to participate in Manufacturers' Day 2023. Our students had an incredible time, especially during the visit to Amazon.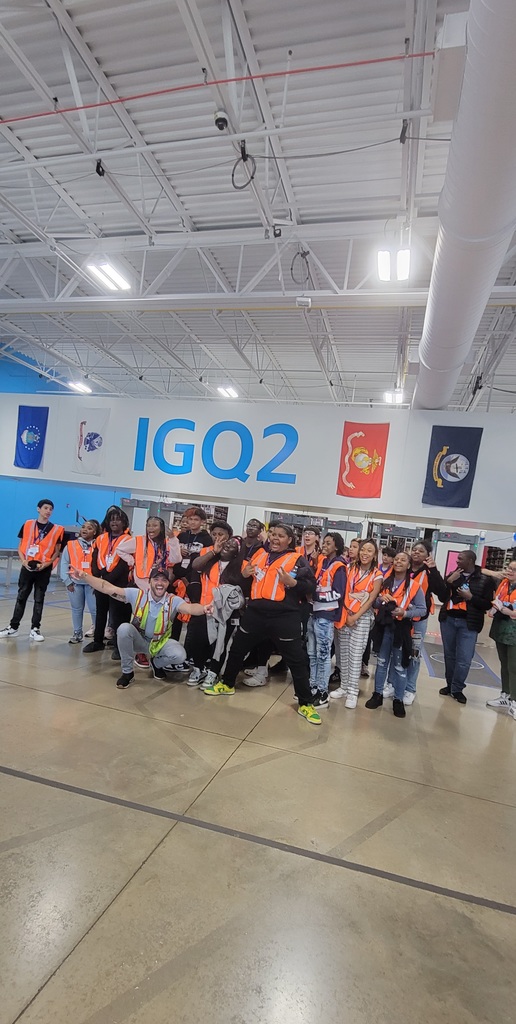 We are thrilled to announce that our dedicated athletes have earned the prestigious 2023 Sportsmanship Award. Congratulations to each and every one of our students who exemplify the true spirit of sportsmanship on and off the field. Your commitment, teamwork, and respect for your fellow competitors truly make us proud.
This is just a reminder that those students who are due for a physical and/or vaccinations for this 2023-2024 school year must meet these requirements. All students entering kindergarten and sixth grade are required to have a current physical. Sixth grade students are required to have proof of one dose of the meningitis vaccine and t-dap vaccine. All kindergarten students must be up to date on all required vaccines. All students that did not meet these requirements last year must do so this school year. For families that need a place to go to meet these requirements, Family Christian Health Center in Harvey located at 31 W. 155th Street, Harvey, Illinois can accommodate you. Their phone number is (708) 596-5177. Their walk-in clinic is accepting patients on Mondays, Tuesdays, Wednesdays, and Fridays from 8:00 A.M. - 6:30 P.M., and Thursdays from 10:00 A.M. - 6:30 P.M. Please keep in mind that these hours are subject to change. Thank you!
As we gear up for the upcoming school year, we want to ensure a smooth registration process for all students. Please take note of the following registration schedule.
Day 1 of open gym was a success. It is not too late to sign your student(s) up.
Dear Parents, Please sign your students up for Open Gym.
Congratulations to our Staff Basketball Team for their win against our own 8th graders in Rickover's Staff vs. Student Game on May 17th.
Our 8th graders were dressed to the nine's today as they prepared to attend the annual boat trip today. The colors they chose were black and white. The students will enjoy their time on the boat as they close out their year with a bang.
An overwhelming Thank You to Commissioner Donna Miller for sparing her time and efforts in speaking with our Student Government about her career, and background while answering the multitudes of questions our students had today. Also a large thank you to Mayor Burgess and Dr. Donna Leak for their attendance today as well.
Our 6th graders had a marvelous time at Medieval Times for their annual 6th grade field trip! Knights, food and fun were had as the students cheered on their knight of color!
Thank you to Ms. Coleman and The Chicago Bulls for letting our Varsity Boys Basketball Team, Dr. K and Coach Jones and Coach Abrams attend the most recent game!
Prairie State College visited RJHS on 3/29 & 3/31 to introduce students to the TRIO program. Our goal is to get more students excited about college. Thank you, PSC.
Thanks to Mrs. Jenkins, Our students have 2 wonderful opportunities coming up in the future: Museum of Science and Industry: 50 students will attend the Junior Science Cafe at the MSI in honor of Women's History Month. The trip is scheduled for April 13th. MSI covered all expenses for the upcoming trip. Additional information is forthcoming. ------------------------------------------------------------------------------------------------ Junior Achievement of Chicago: 60 students will attend a virtual workshop on Making the Right Choice Online and on Social Media. Additional information is forthcoming.
Parents and Students, please join us on Thursday, February 23 for our district-wide Black History Month Program at Rickover Jr. High School. The program will include performances from various students of D168 and food from vendors. The program is at Rickover Jr. High School. The doors open up at 4:30 pm, and the program runs from 5 pm to 7 pm.